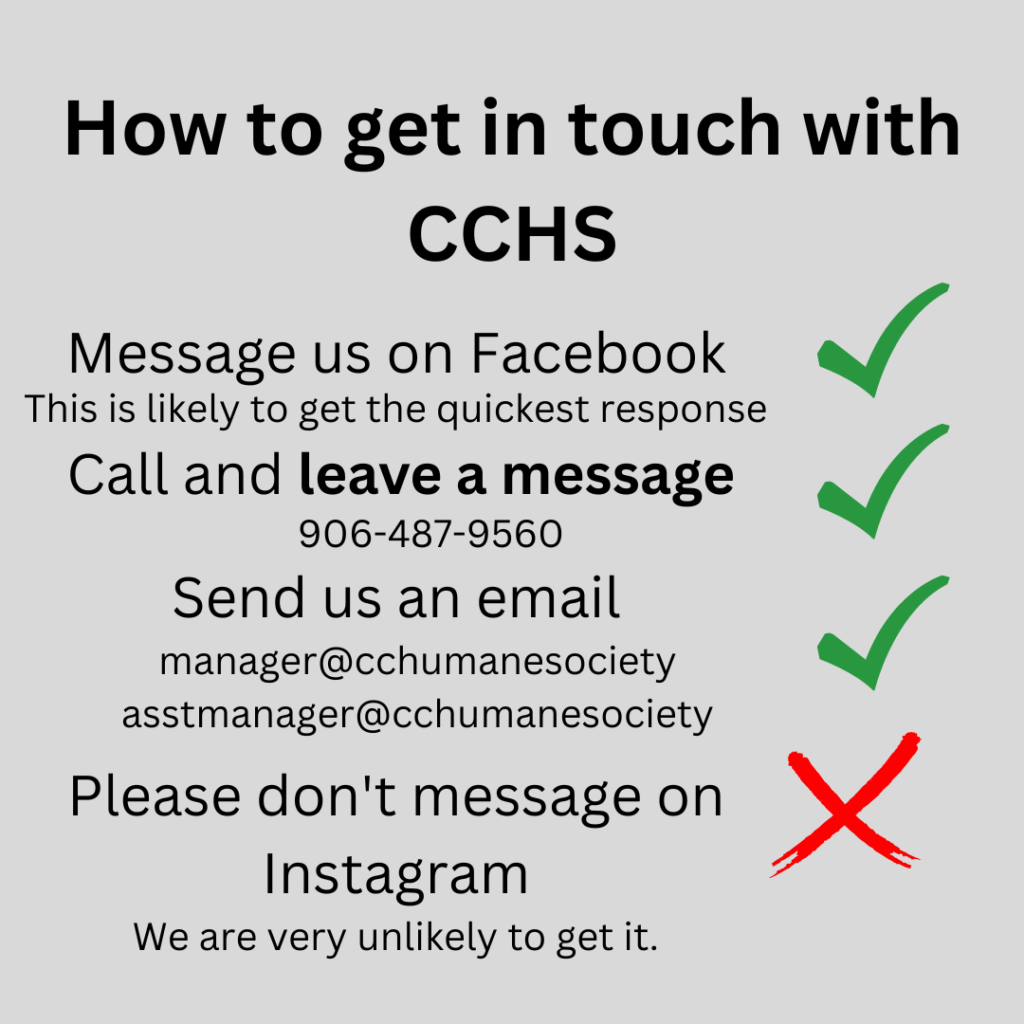 Our priority is always animal care. We aren't always able to get back with people immediately, and there are only 2 of us that handle communication. We are human beings with lives of our own, and we dedicate as much time as we possibly can to take care of the shelter critters and communicate with the public. Please be patient with us if we don't get back with you right away.
The quickest way to get a response is to message on Facebook. Both of us check this regularly, and we don't have to be at the shelter to check it.
If you call, LEAVE A MESSAGE! Often we are busy with animal care, and we aren't able to answer. We try to check the messages at least once per day, but there are days when management isn't at the shelter. If you leave a message, we will get back with you as soon as we can. We would literally live at the shelter if we called back every single number that called us, so it's important that you leave a message.
Email is another great way to get a hold of us. For general shelter stuff and questions about dogs you can contact manager@cchumanesociety.com
For general shelter stuff and questions about cats contact asstmanager@cchumanesociety.com
Please do not message on Instagram. We have nothing but problems with that side of Meta. We're happy to post there, but messages often don't result in notifications and often disappear. If you message on Instagram, you are unlikely to get a response.