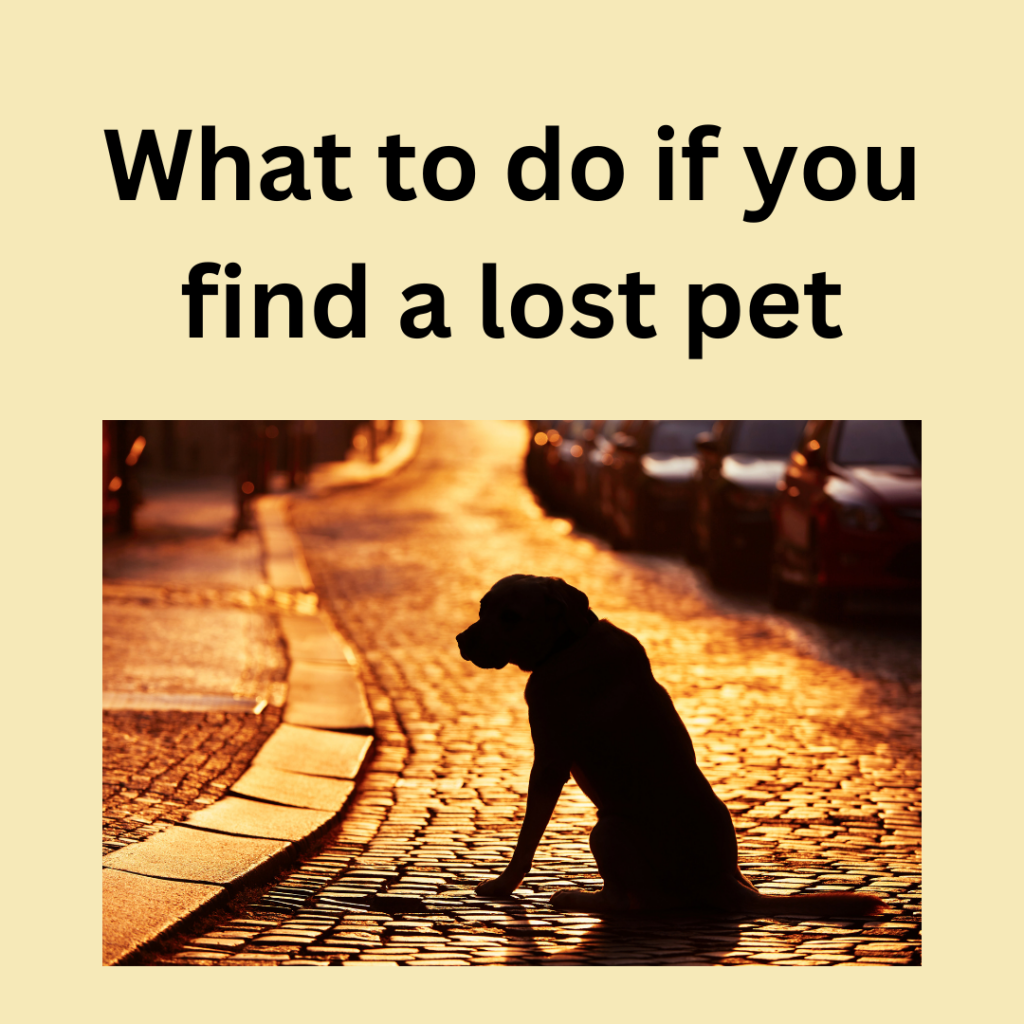 You found or spotted a stray critter. Now what? 
Get a picture of them if you can. If you are not able/willing to catch a dog running loose, you can call 911 and tell them you have a non-emergency. They can have the sheriff's department come out and get the dog. Unfortunately, they do not pick up cats, but you can contact the shelter if you see a stray cat. We are always happy to post pictures of lost/potentially lost animals on our social media in case there is an owner looking for them. We keep track of lost animals, so we might even know who they belong to!
If you decide to try to catch them, do not chase a lost animal! Calmly following is fine, but if you chase them, they are likely to take off, and they may not be able to be found again. If you open your car door, some dogs will jump right in. Food can be a good lure for a lot of animals. Some dogs will also approach if you lay on the ground. 
If you are able to catch the critter, first check for a collar. Sometimes on the collar itself or on a tag there will be contact info for the owner. If you are able to get in touch, great! If not or if there is no collar or info, you can contact CCHS. If you call, leave a message, as we are often busy with animal care and can't answer the phone. Messaging on Facebook (not Instagram, we don't get notifications for those messages) is often a quick way to get in touch with us, as we check messages often and can access those from anywhere. If you are willing to bring the animal to us, that makes things a ton easier. As previously stated, the sheriff's department will only pick up dogs. If you bring a stray to the shelter, we are happy to bring them in, but the staff is not able to be there 24/7. Oftentimes if you bring a stray dog to the shelter, the sheriff's department will come by and bring the dog in if staff is not around. 
If you have a stray cat hanging around your house, check with your neighbors to see if it has a home. If it doesn't have a home, you can contact us about taking the cat. 
If you bring us a stray, we will just have you fill out a form with information about where you found the animal. This helps us identify where they were found, and this makes it easier to figure out who they belong to.
Bringing strays to us also helps because we can scan them for a microchip. If they are chipped and the chip is registered, it tends to be so much easier to find the owner. If you have pets, consider microchipping them!