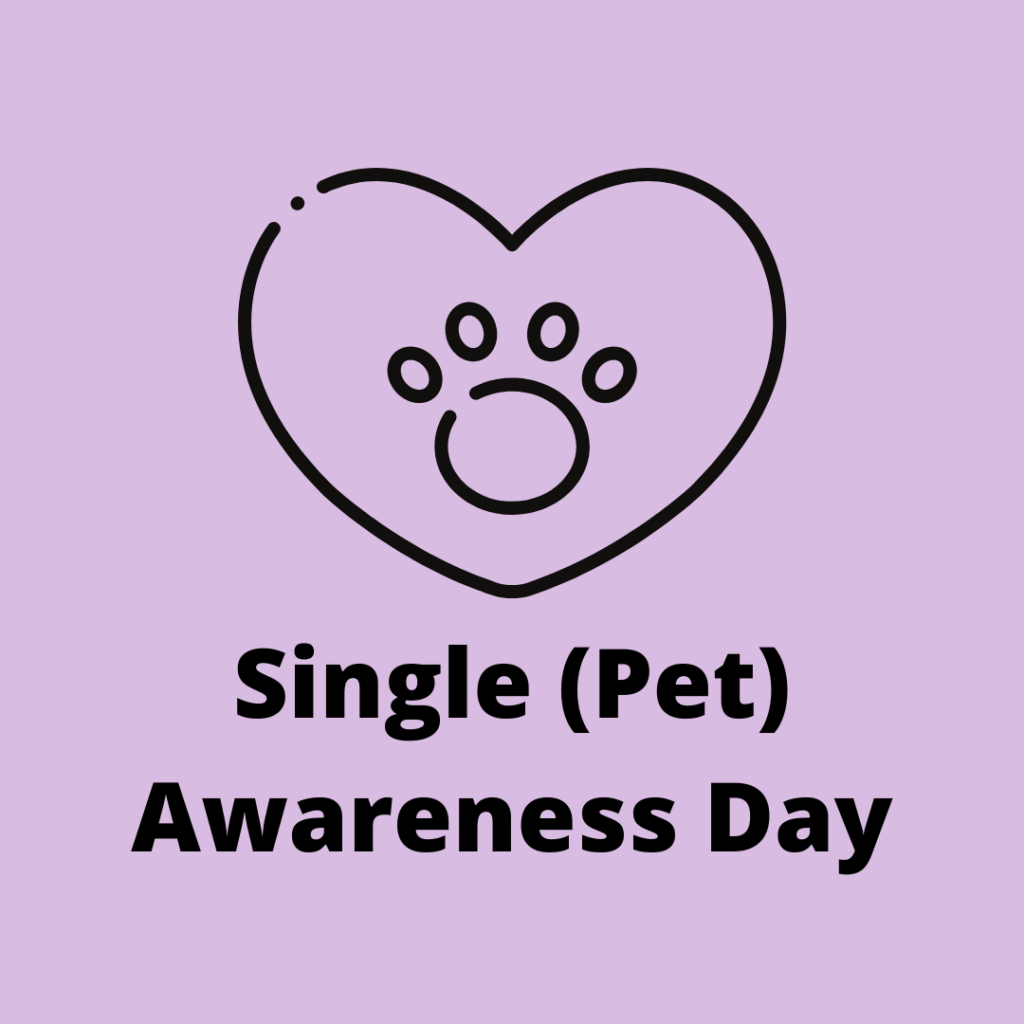 For Singles Awareness Day or Single (Pet) Awareness Day as we are calling it, we wanted to shout out some of our critters who are happy on their own. Many people worry that their pet will get lonely being on their own, but some are just happier being a single pet. They enjoy their time with their human friend (maybe*) and they are content to spend the rest of their time on their own. 
*We say maybe because some cats just want a home where they can exist and not necessarily get much human attention. 
Why might a cat or dog want to be a single pet?
I think one of the biggest reasons is simply lack of socializing. If a dog or cat has never been around another animal and suddenly they are face to face with one, of course they are going to be a bit stressed and may lash out. Some can learn to get past this with time and proper introductions, but some just prefer to be on their own. 
In some cases, something happened in the past with another animals to make them fearful. A cat was attacked by another cat, a dog was attacked by another dog, and much like with people, sometimes a single event can have a large impact on a pet, maybe even for the rest of their life.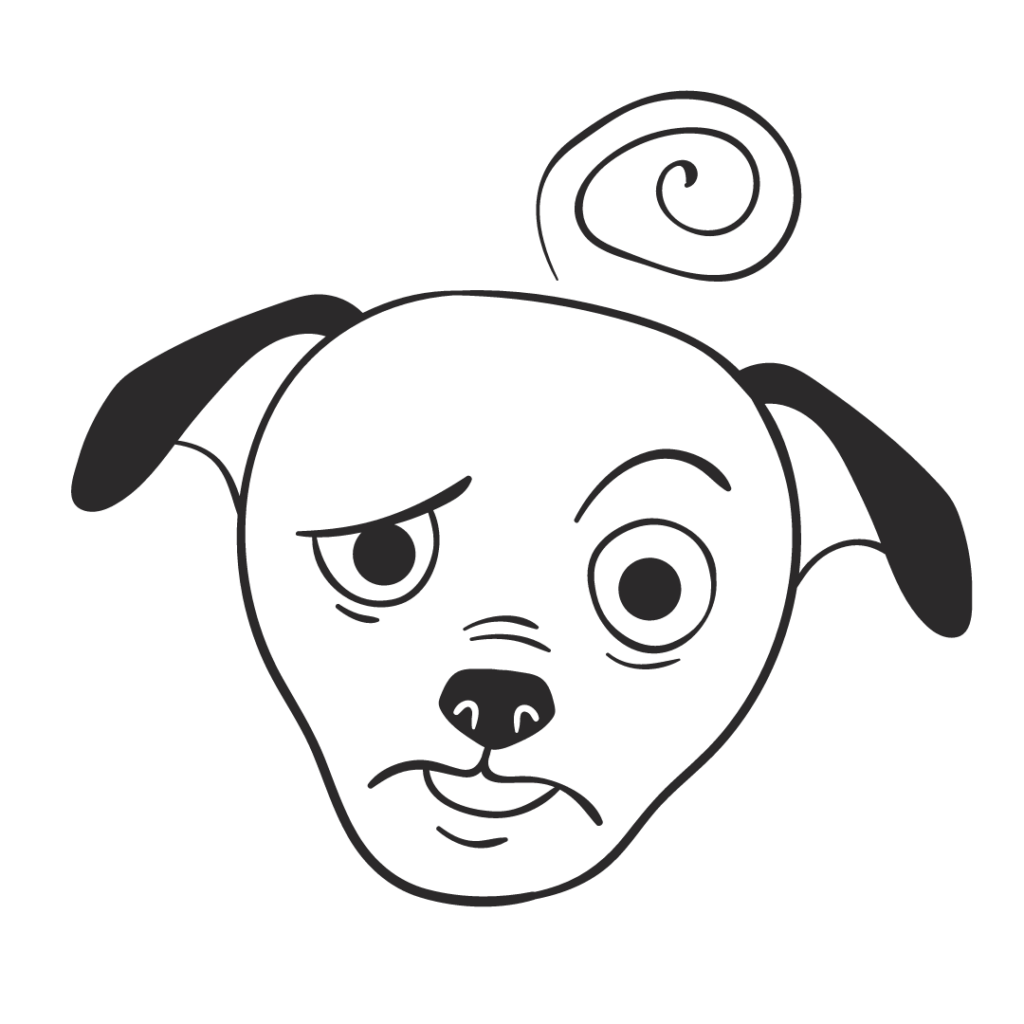 Others prefer to be on their own for medical reasons. Declawed cats tend to be more nervous around other cats because their main defense is gone. An older dog who has arthritis may not want to deal with other dogs jumping on them because that hurts! This isn't necessarily the case with all animals with some sort of medical problem, but it can be an issue.
If you are looking to get a second pet down the line, please do not adopt an animal who wants to be on their own. In the past some pets have gotten used to other animals, much to our surprise, while many others have gotten into fights and ended up losing their homes for a reason we could have easily predicted. Some animals we simply don't know how they do with others, but if we know they are not good with other animals we are upfront about that. There is no benefit to us adopting out a dog who hates other dogs to someone who wants to get another dog. It is a setup for a dangerous situation for both pets and people. 
If you are happy to just have a single pet, it is awesome if you let us know that. Just because a pet doesn't want to be around other animals, doesn't mean they are a bad critter. Many of them can be that much more loving with people. Here are some of our "Single Pets." 
Cormak – Cormak is our office cat. He always knew he was the one who ran this place and he has finally been moved to the office to take his throne. This guy is super spunky and playful. He loves toys and he also likes to nom on hands when given the opportunity. He usually doesn't bite hard, but his affinity for playing rough may not make him a good candidate for those with young kids. He is a super funny cat though, always zooming up and down the hall and all over the office. If you're looking for a playful friend to ensure there is never a dull moment, Cormak is your guy!
Diana – Diana is new and a little shy at first, but she has been coming out of her shell more and more. It turns out this sweet girl loves human attention! She will yell at the front of her kennel for attention and purr and purr when you pet her.
Galoshes – Galoshes is a super sweet girl who loves attention. People are her favorite and she loves to get lots and lots of pets. This gal also LOVES to play! Catnip toys are her favorite. 
Gracie – Gracie needs a calmer home with not too many people. She takes time to warm up to new people, but once she bonds with people, she is an incredibly loyal and amazing friend. Walks and lounging in the sun in the summer are two of her favorite things. She also loves to play with toys! She might be 5, but she is still full of energy!
Gravy – Got toys? You are officially Gravy's new favorite person! This lady loves tug-of-war, fetch, chew toys, ANY kind of toy! Because she likes to play rough, she might not be the best match if you have young kids, but if you're looking for a super playful dog, she is your girl! Oh and she also LOVES to snuggle. 
Ramen – Ramen is a goofy boy who loves to get pets and LOVES to play. Pick up a wand toy and you won't be able to get rid of this guy! He also really loves attention and getting all of the pets. He might not be the best fit for those with young kids, but with older kids or in an adult only home we are sure he will love to be the center of attention. This guy has a huge personality, and there is never a dull moment with him around.
Spud – This is one special potato. He was found roaming around and took quite an ordeal to catch him. He was not too sure about the staff at first and took a while to settle in, but now that he has gotten to know us, he is such a good boy. This guy only seems to like females and he cannot go to a home with kids. The key to this boy's heart is definitely food (if you couldn't tell). He is a very smart boy and loves agility training! He learns very quickly, and he is muzzle trained. This goofy boy is quite the snuggler and has the cutest happy feet when get gets excited. 
Author: Rebecca Brink, Assistant Manager asstmanager@cchumanesociety.com