EchoTrek
October 5, 2019 @ 10:00 am

-

1:00 pm

***ONLINE REGISTRATION HAS ENDED! YOU CAN STILL ATTEND AND REGISTER AT THE EVENT!***
EchoTrek is a fundraiser for the Copper Country Humane Society and the Alec Fisher Scholarship in memory of Alec Fisher. Alec was a 3rd year MIS student at MTU, and a strong supporter of the Copper Country Humane Society. In November of 2018 Alec passed away from injuries he received in a car accident. CCHS and the Alec Fisher Scholarship are teaming up to hold a walk in his honor. In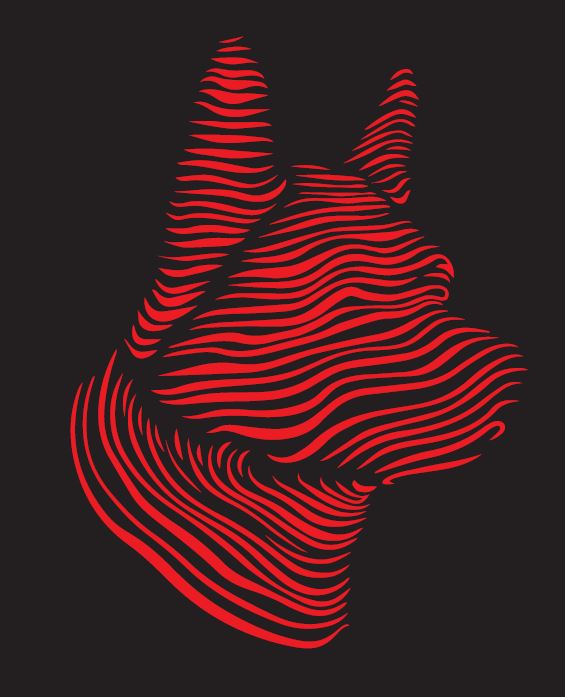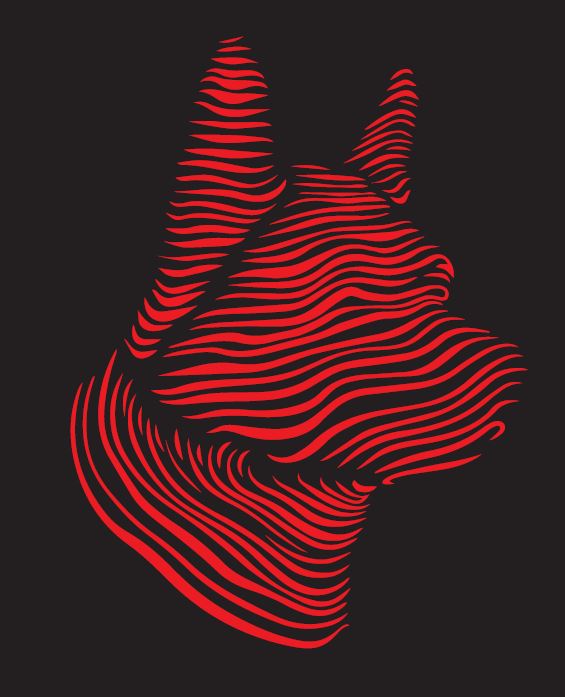 April 2017 he and his girlfriend Carolyn adopted their 5 year old husky, Echo, thus the event name honors not only him, but his beloved dog. Alec's Christmas list was found, and one of the things he wanted was donations to CCHS. This kind, generous young man enjoyed volunteering his time at the shelter loving on the animals waiting to be adopted. He was also very passionate about caring for the environment and showed his love of the outdoors through his photography and passion for recycling, reusing, and research. We honor his memory by supporting his love of animals and the environment.
The walk will start and end on Walker lawn. You will need to go here first for registration. This won't be just any old walk around Tech's beautiful campus. Along the walk there will be prizes, Vollwerth's hot dogs, music, and a special appearance from Blizzard!
Parking is available at the Rozsa Center and Hamar House (Center for Diversity and Inclusion) right off US-41.
Make sure you follow us on Facebook to stay up to date: https://www.facebook.com/EchoTrek-2512350802325673/
Rules
No one may bring more than 1 dog. Only 1 dog will be allowed per individual over 16 years of age, even if they are small or well behaved dogs. 

Absolutely

no retractable leashes

allowed. 

Those under 16 may not bring a dog. 

Those under 16 may not hold the leashes.

Those under 16 must be under adult supervision at all times.

Dogs must be kept under control at all times, and leashes must be held firmly at all times.

Do not bring any dog, people, or child aggressive dogs.

You must clean up after your dog. 

Do not allow your dog to pee on tables, tents, or anything else they should not pee on.

Make sure you provide your dog with an adequate amount of water throughout the day.

If you are unsure about how your dog will handle being in a crowd with people and dogs, it is best to leave them at home. While we would love to see all your dogs, we want to avoid any dog bites, dog fights, or otherwise putting anyone at risk.

Treat all dogs with respect and ensure any children under your care treat all dogs with respect.

Do not run up to dogs you do not know.

Do not put your hand in a dog's face or lean over them. (Contrary to popular belief this is not the proper way to greet a dog)

Ask the owner before petting a dog you do not know.

Ask the owner before giving a dog you do not know treats.
Things To Know Before You Go
EchoTrek is an event you can do at your own pace. You do not have to be here right at 10 am, and you can check in whenever you arrive between 10 and 1. You can do the walk itself whenever you like and as many times as you like or you can just hang out if you don't want to walk. Food will be served throughout the whole event, and you will receive a food ticket when you check in. There will be Vollwerth's hot dogs, chips, and bottled water. We have lots of fun raffle prizes you can enter to win. We have lots of stuff to raffle off including gift cards to Miner's Cafe, Ace Hardware, Indian Country Sports, Kirkish Furniture, and more! We also have some fun baskets including a couple movie night baskets with movies and snacks for humans and treats for their pets! Make sure you bring cash, as we are not able to accept cards. Winning tickets will be pulled at 12:30, and you will need to be present to win. We also have some amazing silent auction items including 2 beautiful metal on canvas prints of gorgeous photos, including one Alec Fisher took. We will also be auctioning off a handmade customizable toy box.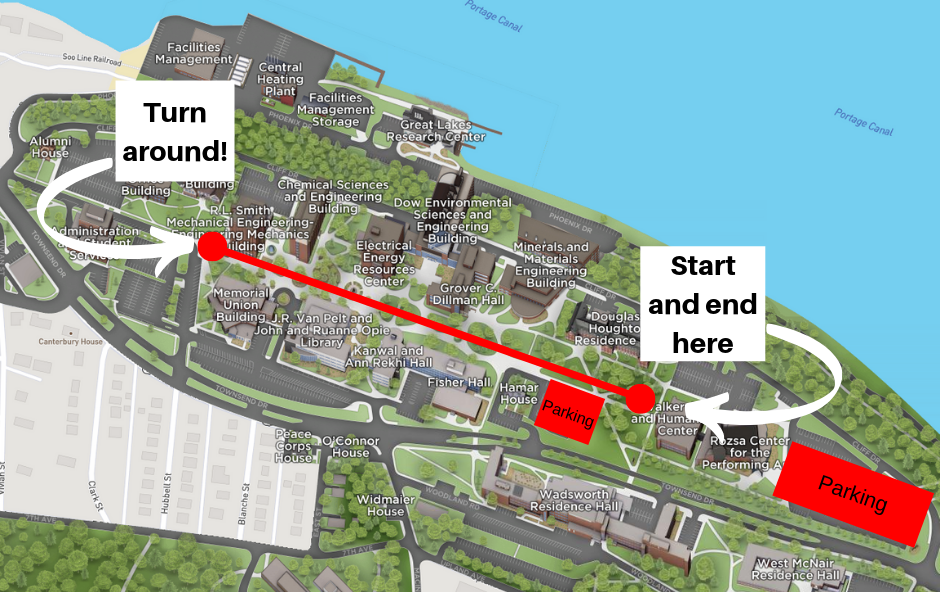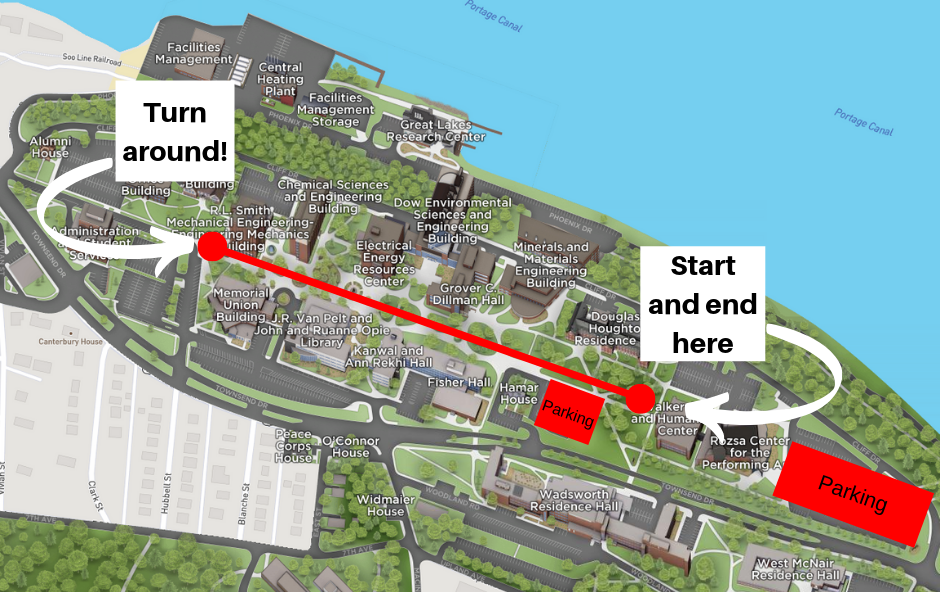 Sponsors:
Top Dog Echo:
Paw Pal:
Campioni Enterprises
Happy Tails:
Animal Advocate:
Honorable Mentions:
Kirkish Furniture
Michigan Tech Dining Services
Orders placed after September 23 are NOT GUARANTEED A SHIRT OR BANDANNA at the event! They will be mailed to you after the event if we run out. 
Those under 18 will need to print the waiver and have a parent or guardian sign it and bring it to the event. You will NOT gain entry without this form! Those 18 and older can fill it out at the event if desired or bring it already signed. (Click the text below to download the waiver)